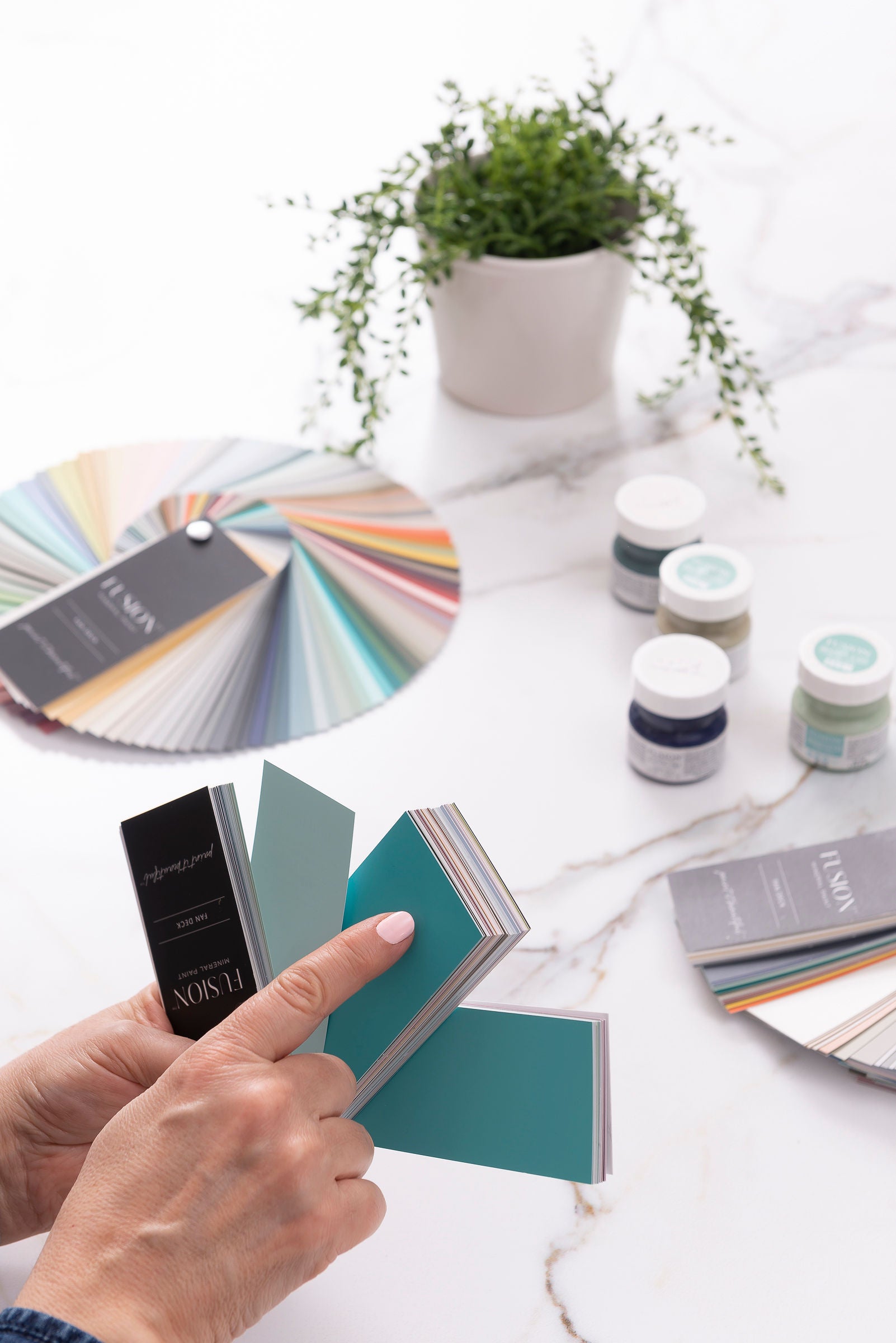 Give your piece a little something extra!

 Fusion™ offers a full range of accents to achieve a range of faux finish effects.
 Decoupage & Image Transfer Medium transforms your pieces with beautiful image transfers. Take any printed image and transfer it to your piece with this simple and easy to use one step medium. 
Fresco adds instant texture and time worn sea swept age to your pieces! Just simply add this additive to your Fusion paint for instant texture.
Smooth Embossing Paste – Pearl is a gorgeous easy to use zero VOC medium is tinted an iridescent pearl. Can be pushed through stencils to create raised patterns and texture.