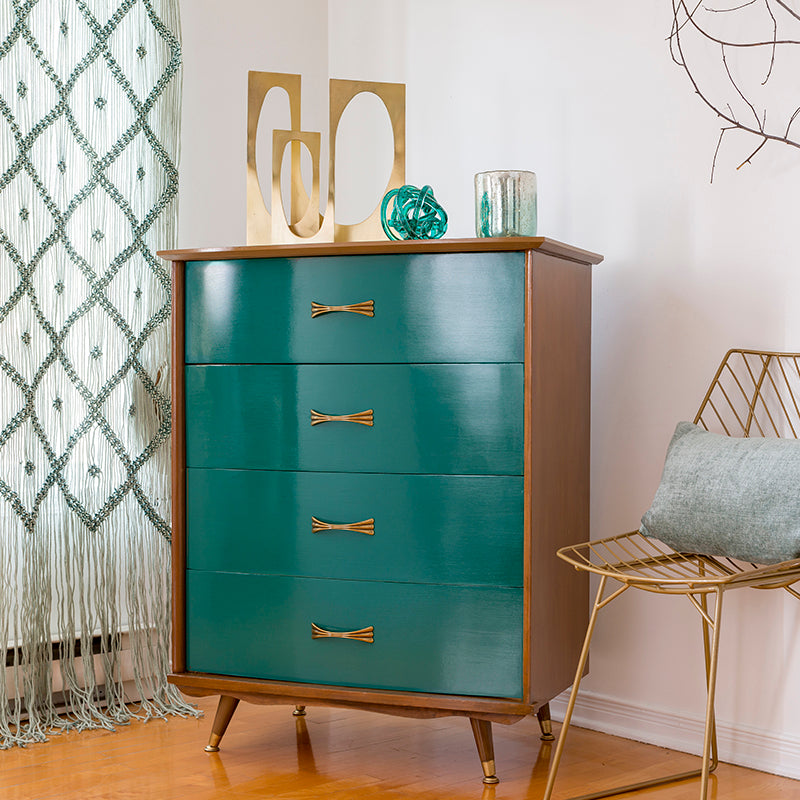 Fusion™ Has a built in topcoat that is very durable, stain resistant and waterproof once cured (Approximately 21 days)
Fusion™ dries to a gorgeous soft, matte finish, has a built in top coat and is perfect without any additional finish.
For high traffic areas such as kitchen cabinets, table tops or flooring over light paint colours you can add our Tough Coat™ Matte Wipe-On Poly.
For an increased sheen, add our Beeswax Finish available in clear.
Fusion™ Hemp Oil Wood Finish is a gorgeous finishing product, specifically for bare wood, new or old, to give it a hydrated look.
For added colour and detail we suggest Furniture Wax, available in clear and many tinted options.
For wood or over paint we use the clear Stain & Finishing Oil for added durability and shine. A great finish option for dark colours.