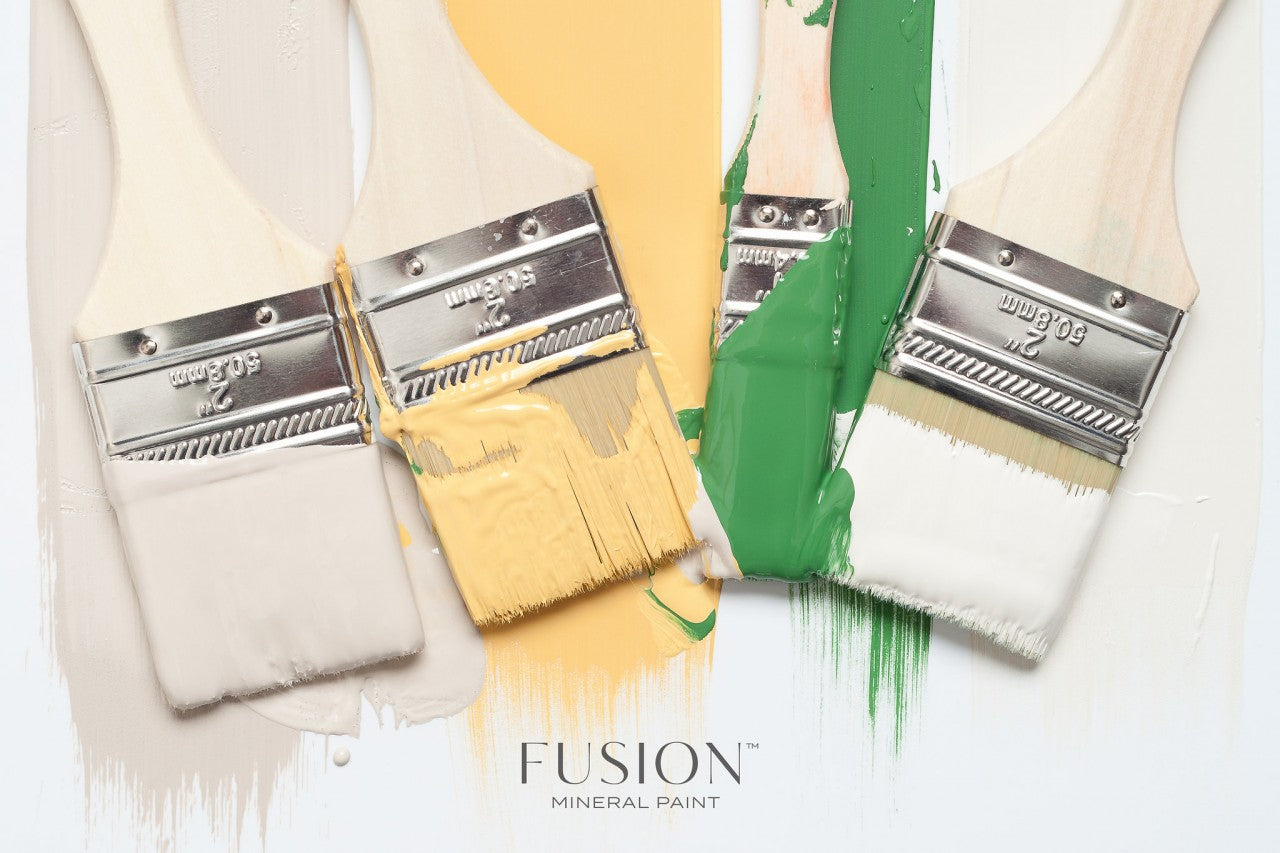 Your tools are just as important as the products you use!
Fusion does have incredible self leveling properties when tested against the competition, however, that doesn't mean that it is magic! You need to add your touch to it too. Fusion will go on and look a certain way, depending on how you apply it and with what tools. 
The Staalmeester is the Rolls Royce of Brushes. A unique synthetic / natural bristle blend that has a short natural china bristle, blended with a longer silky synthetic bristle. The natural bristle ensures better paint absorption and the synthetic bristle component allows for a smooth, even application having minimal to no brush strokes.

A Microfiber Roller applies the paint seamlessly and evenly for a virtually flawless finish quickly. We love using a roller for larger-sized projects with flat surfaces. Microfiber rollers give a super smooth and flawless finish. Perfect for a first time painter, novice or DIY painter.
Synthetic Brushes are excellent for virtually no brush strokes being left behind, however, the key with these tools are multiple coats of paint rather than just one slapped on coat of paint.
Keep your brush like new with our Brush Soap! Your brush should last for many years if properly cared for. Always allow your brush to dry with the bristles facing down. If you really care about your brush, allow it to hang from a hook to dry