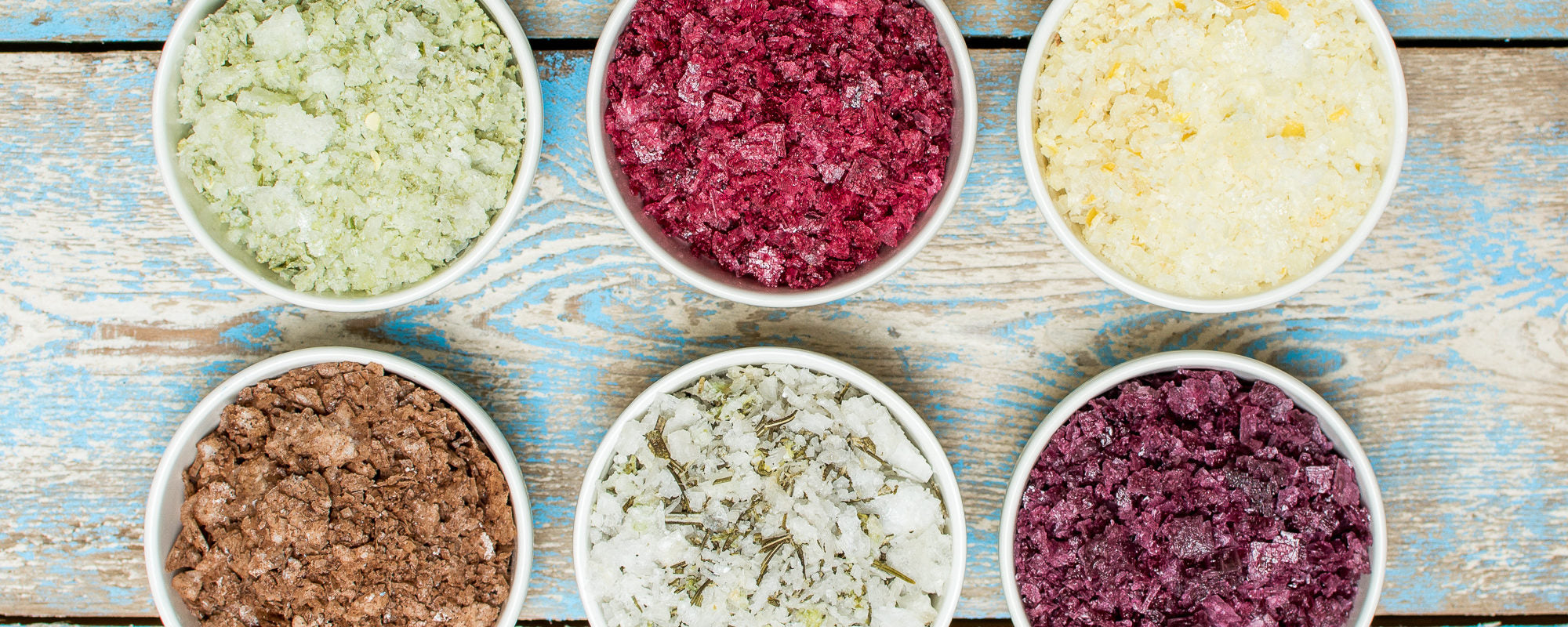 Pure Sea Salt From Salt Spring Island, BC 
Salt Spring Salt Story:
"It was the pairing of a French culinary tradition with a natural West Coast resource. Along with a dash of ingenuity and entrepreneurial spirit – that created Salt Spring Sea Salt. Established in 2014, the Canadian company is based on Salt Spring Island, British Columbia. Undoubtedly is garnering international recognition for its pure, handcrafted fleur de sel.

We are passionate about producing a gourmet finishing salt that rivals the very best French sea salt. All the while providing our customers with exceptional service and a great culinary experience. Served to the Duke and Duchess of Cambridge and dignitaries in Ottawa, we are proud to have our fleur de sel represent the best of Canada.

Everything we do is by hand...from collecting the water, harvesting the sea salt to packaging and shipping. Our artisanal production is our passion and our mission"
Salt Spring Sea Salt is made with the finest hand-harvested fleur de sel crystals and infused with locally sourced ingredients. You will see, taste and appreciate the difference. Here's why.
Purity – Fleur de sel is the purest form of salt you can get. It contains absolutely no gypsum or other impurities from the sea.
Taste – Because it is so pure, there's no bitterness. It melts slowly on the tongue and provides a delicious crunch as it enhances the flavour of the food. Chefs worldwide consider it to be the crème de la crème of salts.
Variety – Our flavour-infused sea salt using local organic herbs, fruit, spices, wine and beer are truly unique. You won't find anything like them in the world.
Beauty – You first eat with your eyes. Our flavour-infused crystals come in an array of colours that visually tempt the taste buds when sprinkled randomly on top of food.